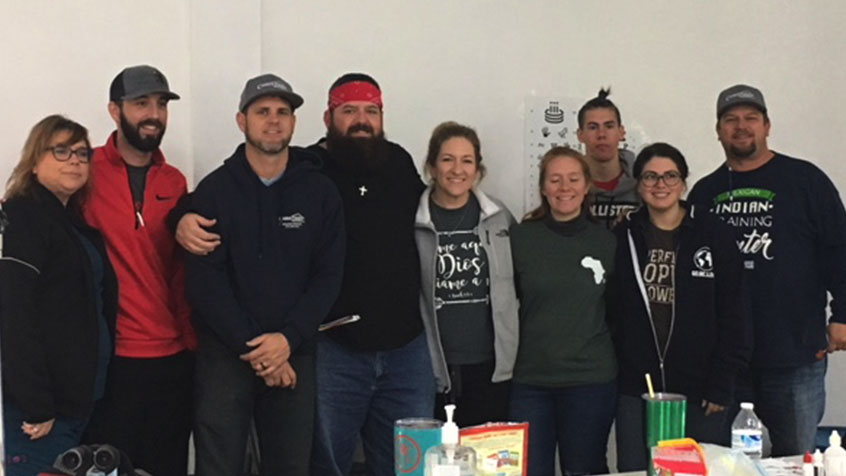 2018 Mission Trip: Cordoba, MX
OUR VISION
We are honored to say that this is our third year in a row to be able to go into the world and be the hands and feet of God. Backed by our ever-supportive patients, we were able to serve the citizens of Cordoba, Mexico and bless them with the gift of sight.
OUR MISSION
Being able to use her God given gift, Dr. Malouf aimed to see as many patients as she could in this one week. Her goal was to give away as many readers, sunglasses, and medications as there was a need for. Dr. Malouf saw 475 patients in 5 days!
We were able to serve Cordoba, MITC School's students and staff, Potrero, Tetlazinga, La Cumbre, and Niera. As always, the people put the "Mexican dust" on our hearts and blessed us just as much as we blessed them!
Miles Traveled to Cordoba
Dr. Malouf and her technician Jennifer Rabal were excited to be leading the way, serving alongside other members of Stonepoint Church. Jennifer's husband, Toby was also able to go and share the Gospel with the people of Mexico.
GIVING MORE THAN SIGHT
Dr. Malouf was truly touched when she saw a man with no mobility, but no sadness. He had lost a lower limb due to diabetes. He pled with the government for OVER 3 YEARS, and they still refused to give him a wheelchair. After watching him having to be lifted and moved in a chair, she knew what she needed to do. He was given the gift of wheels that week!
TO GOD BE THE GLORY!
There are definitely challenges that come with serving God in a foreign country. Culture shock, different diets, as well as weather you are not acclimated to. This team never gave up! Even with the struggle of leaving their families, they never missed an opportunity to serve, smile, and reach out to make a difference!
We were blessed to be able to see 475 patients in Cordoba and the surrounding villages. Our team was given the chance to see citizens, students and staff of the Mexican Indian Training Center, including the translators who helped us during the week. The most amazing gift of this trip was even despite worries about customs, Dr. Malouf was able to bring full equipment and provide full exams, just like here in the US. We also brought glasses for the patients to choose from. To people who live so simply, it was such a joy to see them able to pick their favorite colors and styles. Once we got back home, we worked diligently to order lenses and fill the prescriptions for each pair of glasses needed back in Cordoba. We were able to give out 274 prescription readers, 225 safety and sunglasses, and came home to make 33 pairs of prescription glasses to send back. 335 patients were treated with medications and drops. Our call to Cordoba has been completed, and we are beyond appreciative of all the caring hearts who gave to our calling. YOUR DONATIONS MADE ALL OF THIS POSSIBLE!
In the midst of the busyness, Dr. Malouf and Jennifer got the chance to spend a precious few moments with a very special little girl. Kalla has Down Syndrome, and was lit up with laughter and joy as she got to play Peek-A-Boo through the lens of the phoropter! It's moments like this that reminded us why we were here, and why missions are so important!
Thank You for your support!
~ Dr. Jaime Malouf & Staff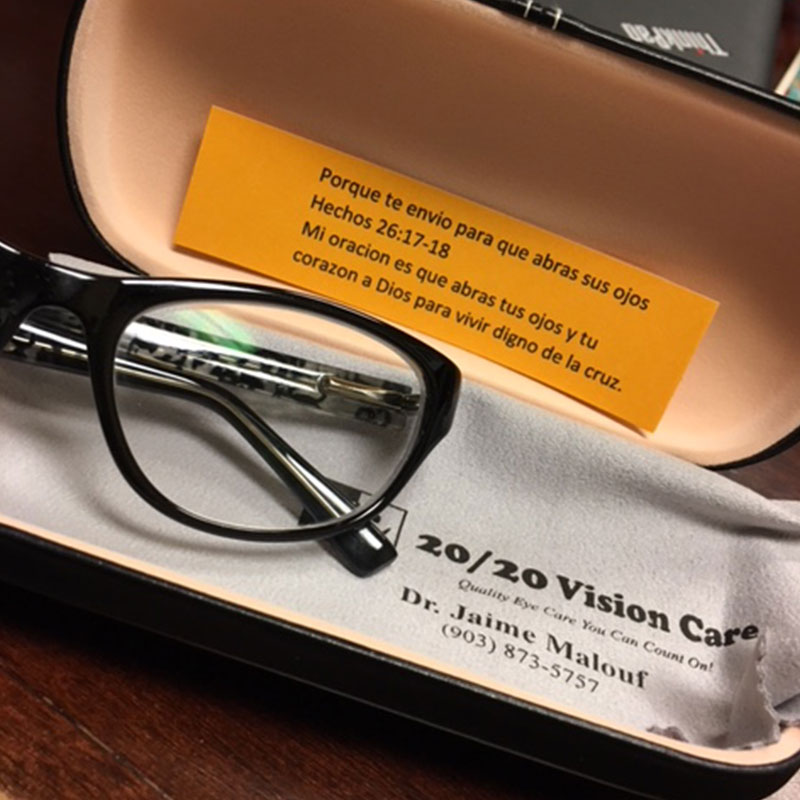 Book Your Appointment Today!
20/20 Vision Care
140 W James St,
Wills Point, TX 75169